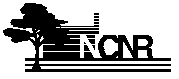 ---
EXPGUI Wish List
New Features In Progress, Planned, or Requested
See the EXPGUI documentation for a description of the current features.
In progress
Spherical Harmonic (ODF) Preferred Orientation

This will not be too easy to do, since the GUI must determine the number of ODF terms needed, but this looks "doable."

Change Profile Function

This one is a bit tricky too, since the number of terms for profile 4 depends on the Laue class.
Planned
Change space group

This will be implemented, along with an option to delete all atoms.

Import Atoms

The goal here will be to read in atoms and perhaps a unit cell and spacegroup from a some common file formats.

Multiplicity (Atoms/cell)

Display atom multiplicity
Brian Toby (Brian.Toby@NIST.GOV)
$Revision: 215 $ $Date: 2009-12-04 23:02:19 +0000 (Fri, 04 Dec 2009) $